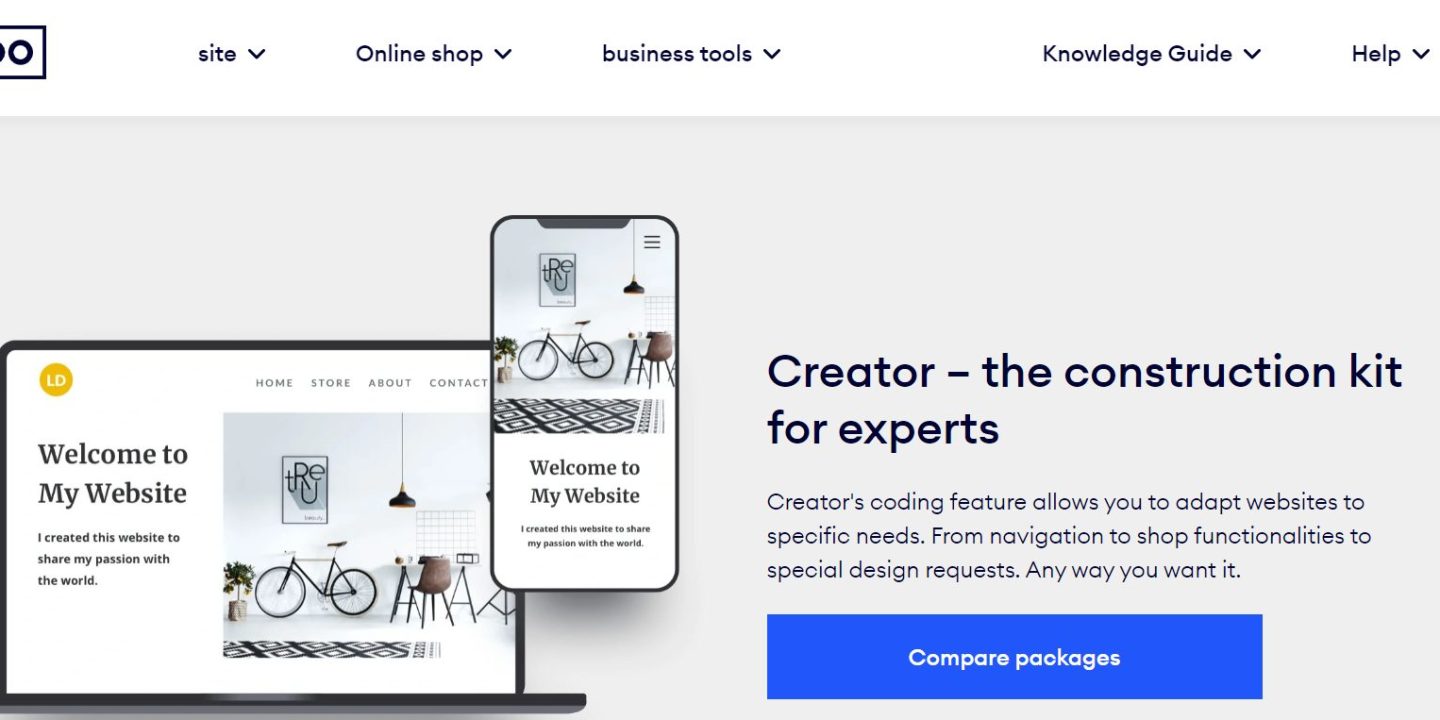 Are you looking to create a professional and effective website for your business? Look no further than Jimdo! With its easy-to-use platform, creating a site that showcases your brand has never been simpler. From choosing the perfect font to promoting your site, this article will guide you through every step of the process. So sit back, relax, and get ready to take your online presence to the next level with Jimdo!
Creating a site on Jimdo is an effortless process that requires no prior coding experience. The first step is to sign up for a free account and choose the type of website you want to create, whether it's a business site or an online store.
Once you have chosen your desired template, you can customize it according to your brand's aesthetics. You can add pages such as About Us, Contact Us, and Services by clicking on "Add Page" in the sidebar.
To edit the content of each page, simply click on the text box and start typing. You can also add images by dragging and dropping them into your chosen location.
One great feature of Jimdo is its responsive design technology which means that your site will look great on any device from desktops to mobile devices.
When you're ready to publish your site live for everyone to see, just click "Publish" at the top right corner of the screen. That's it! You now have a fully functional website created with ease thanks to Jimdo's user-friendly platform.
When building a website on Jimdo, it's essential to understand the different types of pages you can create to make your site functional and engaging. Here are some page options that will help you get started:
1. Home Page: This page introduces visitors to your brand or business and sets the tone for what they can expect from the rest of your site.
2. About Us Page: This page gives visitors more information about your business, including its history, mission statement, and team members.
3. Products/Services Page: This page showcases what you offer as a business in an organized manner. You can add pictures and descriptions for each item or service.
4. Contact Us Page: Your contact us is where customers go when they have questions or want to connect with someone at your company either via phone,email or social media platforms.
5. Blog/News Pages: These pages allow you to share relevant industry news, updates on upcoming events,and interesting stories related to your brand that keep readers engaged while providing valuable content
By having these types of pages available on your Jimdo website, visitors will be able to navigate easily through all sections enjoying seamless user experience while hopefully converting into loyal customers!

Adding images to your Jimdo website is a great way to enhance the visual appeal of your site and make it more engaging for visitors. Here's how you can do it:
1. To add an image, click on the "Element" button in the top toolbar and then select "Image".
2. You can either upload an image from your computer or choose one from Jimdo's library of free stock photos.
3. Once you've selected an image, you can customize its size and position on your page using the drag-and-drop editor.
4. If you want to add alt text to improve accessibility or SEO, simply click on the image and enter a brief description in the Alt Text field.
It's important to note that while adding images is a great way to improve engagement, they should always be relevant and high quality. Avoid using low-resolution or blurry images as this will detract from the overall look of your site. Additionally, make sure any images you use are properly licensed so as not to infringe on copyright laws.
Fonts play a crucial role in the overall look and feel of your website. With Jimdo, you have access to a variety of fonts that can help enhance your site's visual appeal and make it stand out from the crowd.
There are three main types of fonts available on Jimdo: system fonts, Google fonts, and custom uploaded fonts. System fonts are pre-installed on computers and devices, making them easily accessible for users without needing to download any additional software or files.
Google Fonts offer an extensive collection of free web-based font families that allow you to create unique typography combinations for your website. These include classic serif designs such as Times New Roman, modern sans-serif styles like Open Sans or Roboto, as well as decorative options ideal for headings or logos.
Custom uploaded fonts allow you to use any font file that meets web standards by uploading it directly to your site. This option is perfect if you want full control over typography while maintaining consistency with branding guidelines across all channels.
Choosing the right typeface is essential in creating a visually appealing website. By having these different types of font options at your disposal on Jimdo, you can create beautiful websites with just the right touch of creativity and professionalism.
Promoting your site is key to driving traffic and gaining visibility. There are several methods you can use to promote your Jimdo site.
Firstly, social media platforms like Facebook, Instagram, Twitter and LinkedIn provide an excellent way of promoting your website. Share links to your site on these platforms and encourage others to do the same.
Another effective method of promotion is through email marketing. Collect emails from visitors who come across your website by offering a newsletter or free content in exchange for their contact information. Then send newsletters with links back to your website's pages.
Search Engine Optimization (SEO) is another essential aspect of promoting any site online. Ensure that all images have alt tags as this makes them visible on search engines like Google Images results page when people search related terms.
Paid advertising such as Google Ads or social media ads provides a quick way of getting traffic onto websites if done correctly with targeted keywords and demographics.
There are many ways you can promote a Jimdo site effectively; it's just about finding what works best for you!
Creating a website for your business or online store can be daunting, but Jimdo makes it easy to get started. With its user-friendly platform and customizable templates, you can create a professional-looking site in no time. The different types of pages available allow you to showcase your products and services in the best possible way.
Adding images is another great feature that allows you to add visual interest to your site. You can also choose from a range of fonts to make sure that your content looks polished and consistent throughout.
Promoting your site is key to driving traffic and boosting visibility. Social media integration, search engine optimization (SEO), email marketing campaigns are all excellent ways of promoting your website.
Jimdo provides businesses with an accessible solution for creating their own websites without requiring extensive technical knowledge. Its drag-and-drop functionality empowers users without coding skills while still allowing customizations such as adding text boxes or changing colors schemes which give unique look & feel every time. So why not give Jimdo a try today?